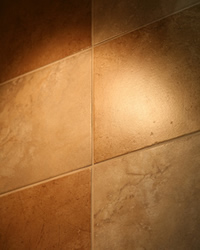 Flooring Companies Directory
Flooring Companies .org is a free flooring company search that helps consumers connect to experienced flooring companies, floor retailers, floor installers, and flooring contractors that can get the job done.

Whether you are remodeling your home, or are building a new home, one of the biggest decisions to be made lies in the selection of flooring. The choices are virtually endless these days. Will you opt for a classical marble floor, a trendy new laminate floor, a sturdy tile floor, or will you wind up picking out something else entirely?

By connecting with a reputable, experienced flooring company you will get help with these decisions in addition to assistance in selecting the material that fits your needs and lifestyle the closest. New floor shopping doesn't have to be stressful, but should be exciting as you make the selections needed to enhance your living space.

Best of luck in your quest for fabulous flooring!
Welcome New Companies:



Creative Tile & Marble Inc.



We specialize in a wide variety of custom creations. Anything from simple floors and walls, to completely custom mosaic wall murals, to handmade in-la...



Arnold, md
Latest Reviews:



Floor Coverings International in Clearfield, PA
from Chad Smith
Sandy Anderson did a remarkable job helping us pick out our new floors. We had so much trouble getting a straight answer from other flooring companie...Details
Welcome new flooring companies!
The Rug Importer in Paramus, NJ
C & R Decorative Concrete Flooring in Chesterfield, MO
the carpet store inc in corning, ia
Carpet Store INC. in Corning, IA
Carpet Store INC. in Clarinda, IA
Carpet Store INC. in Boone, IA
Concrete-N-Counters in Lutz, FL
Concrete-N-Counters in Lutz, FL
World of Floors in Farmington Hills, MI
World Of Floors in Canton, MI
The Concrete Guys in Paulding, Oh
WILLY AND COMPANY! in Houston, TX
Floors We Do. in Las Vegas, Nv
Empire Today in Lincolnwood, IL
roberts flooring and residential solutions in carrollton, ga